The eclectic Westside neighborhoods of Los Angeles have been dubbed one of the best places to live in the Golden State. Throughout West LA's commercial zones, there are high-end boutiques and restaurants, along with well-manicured parks. The residential area is bursting with affluence, and there are many grand estates and sleek condos on almost every block. The area's ideal balance of glamor and serenity is why West LA real estate is so sought-after.


If you're moving to West Los Angeles with hopes of building a custom home, you'll want to plan as far in advance as possible, and stay organized. If you're just looking to upgrade your residence to something new, this chic neighborhood is the perfect place to do so.


Below are the four premier areas in West LA for new construction projects. Welcome to the Westside!
Mar Vista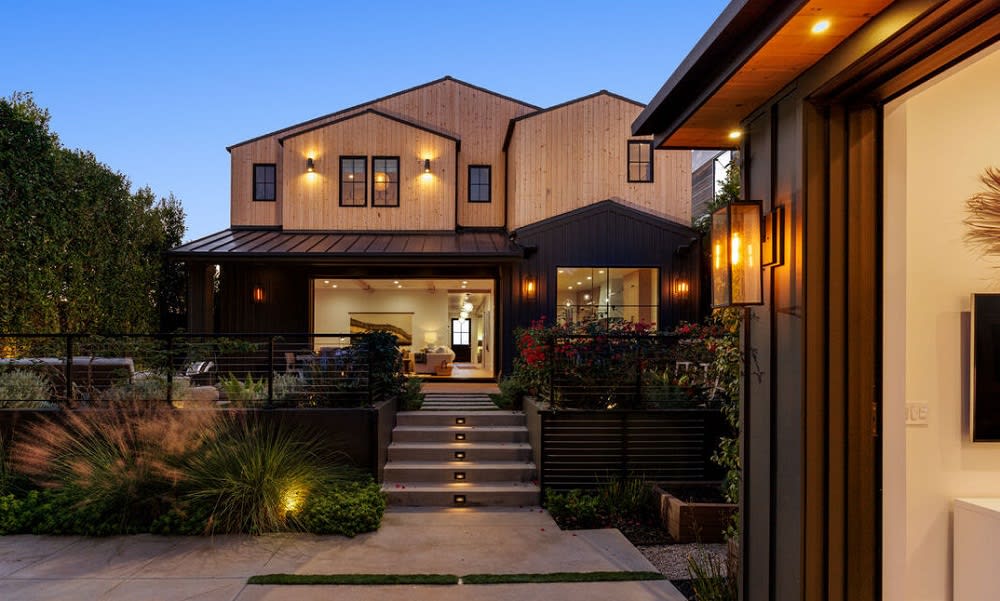 Credit: Laci Buller Group
Mar Vista
is a desirable neighborhood on the Westside that offers a mix of urban and suburban living.
The property styles in Mar Vista are diverse and include mid-century homes, the quintessential California bungalows, and modern farmhouses. The area has been booming with home construction over the past several years, especially properties that are large and contemporary. However, you can also find some beautiful condos throughout the neighborhood.


Mar Vista is conveniently adjacent to both businesses and beaches, making it ideal for young professionals and new families. Silicon Beach has become a business hotspot with over 500 startup tech companies. The quick drive to the coast is perfect for weekend getaways.


As Mar Vista's community has grown, so too have its dining and shopping options. New restaurants and shops have been popping up as often as homes. Mar Vista has an abundance of dog parks and walking and biking paths that are enjoyed by residents. The neighborhood is one of the first in LA to implement the Great Streets Initiative, which revamps crosswalks and protects bike lanes to keep the area pedestrian and cyclist-friendly.

The atmosphere of Mar Vista is tranquil and laid-back, yet flourishing. The community is exemplary for young professionals and has no shortage of amenities. To meet the demand for living in this highly desired neighborhood, more and more homes and condos will continue to be built on each block.
Cheviot Hills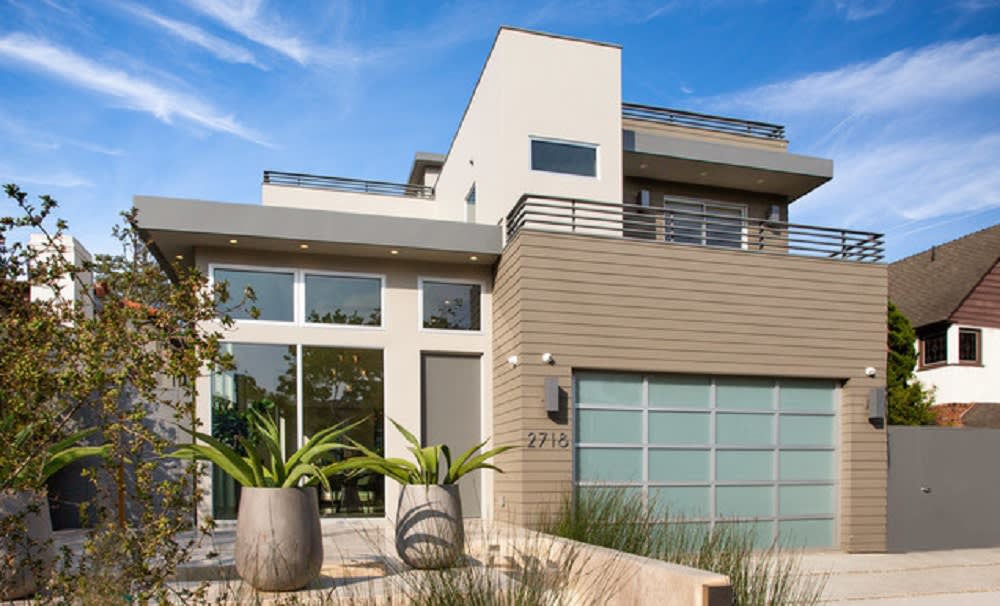 Credit: Laci Buller Group
Cheviot Hills
is a coveted neighborhood abounding with famous, upscale properties.
Cheviot Hills has been a popular locale for numerous movies and television shows. Single-family homes are the norm in this neighborhood, many of which have been featured on-screen, such as in the beloved show "Modern Family." Cheviot Hills properties make for beautiful retreats within the city and feature intricate details and lush landscaping. New construction in Cheviot Hills is on the upswing, especially homes that are ultramodern.


Cheviot Hills is a short distance from both business and pleasure. This peaceful neighborhood is located between 20th Century Studios in Century City and Sony Pictures Studios in Culver City, and the community touts a magnificent golf course and country club as well. The 40-acre Cheviot Hills Recreation Center is a favored community hangout spot, complete with gyms, athletic fields, sports courts, and pools.


The environment at Cheviot Hills is friendly and tight-knit. Although the neighborhood is set among world-renowned Hollywood film studios, it's still calm and quiet, giving it a suburban feel. For those new families and young professionals looking for a peaceful atmosphere, this gem of a community is the place to be.


Cheviot Hills is indeed a legendary West LA community, but despite its stardom, the neighborhood feels like its own little private oasis, which is what makes it so desirable for real estate investment. Home development will take place consistently and will accommodate those homeowners who wish to build their very own slice of heaven in LA.
Brentwood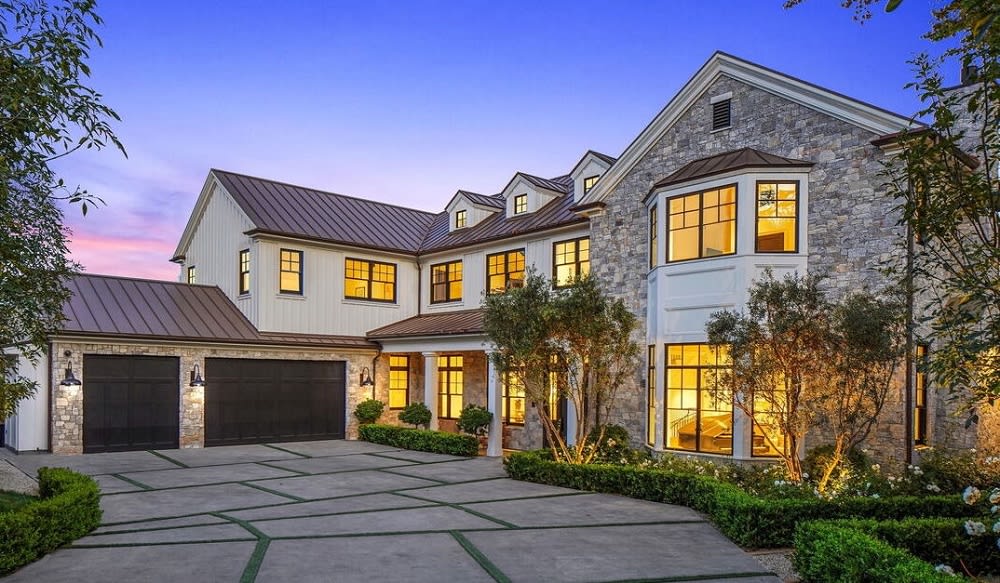 Credit: Laci Buller Group
One of the wealthiest neighborhoods in all of LA,
Brentwood
is located on the Westside at the foothills of the Santa Monica Mountains.
Set among stunning California views, Brentwood properties are grand and modern. Residents and visitors will find a mix of single-family homes and sprawling mansions with polished lawns. Properties are constructed with architectural brilliance, yet have a charming feel. Residential options will continue to expand in Brentwood due to the town's many appeals.
From its sweeping streets to its immaculate parks, the neighborhood is very well-kept. There are various specialty boutiques and restaurants in Brentwood, many with a focus on active and healthy living. Due to its tranquil environment and emphasis on nature, life in Brentwood tends to be enjoyed at a slower pace.


In terms of activities, the Brentwood Farmers' Market is one of LA's best, boasting organic produce and clean products. The Getty is another staple, which is a world-class art museum that sits atop a majestic mountainside. Not only can you admire classic and contemporary works of art at The Getty, but panoramic city vistas, too.


Brentwood's beautifully constructed homes are secluded for the utmost privacy, making it a highly sought-after neighborhood. The area has a quaint yet trendy atmosphere so that you feel part of a community but free from all the hustle and bustle. If you're looking to snag a newly constructed property in Brentwood, be sure to act fast. Buyers aren't just investing in a home when they buy a Brentwood estate, but a lifestyle.
Venice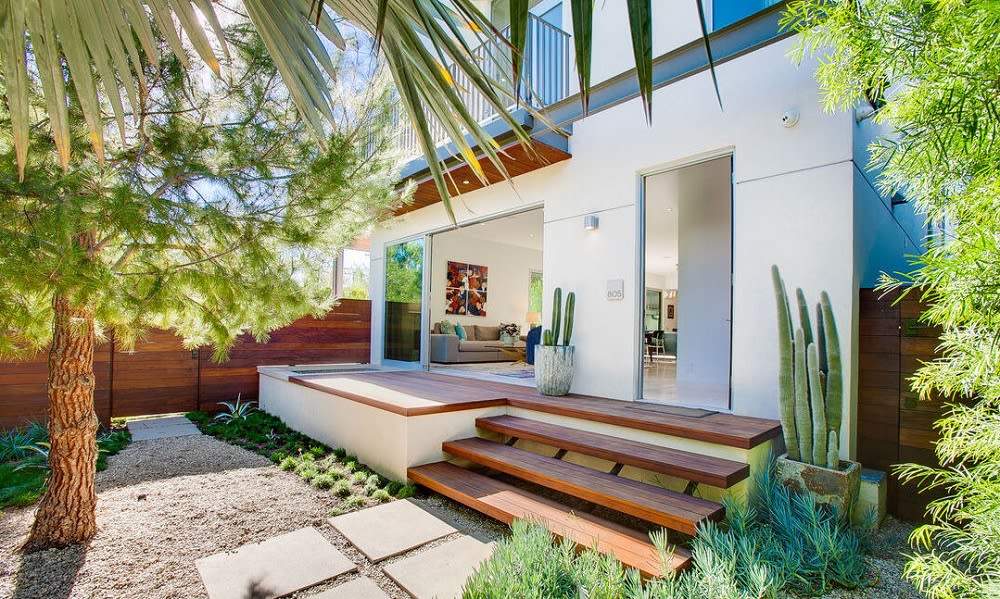 Credit: Laci Buller Group
Venice
is a refined beach neighborhood located on the Pacific.
As Venice is an affluent community, properties here are worth millions. Not only are the mansions themselves awe-inspiring, but their beach locale makes them prime real estate. California-modern and Cape Cod-style homes are typical, along with classy beach bungalows. New property development is taking place in the area, but at a relatively moderate pace.


The community itself is welcoming and there are many social events held regularly. The dining and nightlife scenes are exceptional in Venice and have been dubbed some of the finest in all of California. The Wallflower is one of the most celebrated, as the restaurant's Southeast Asian cuisine is innovative yet authentic. Abbot Kinney Boulevard is an iconic locale in the town, featuring sophisticated art and fashion boutiques along the street.


And of course, Venice Beach is a community landmark. Residents can delight in water sports in the ocean or relax on the wide, sandy beach. The boardwalk is also a hip place along the beachfront and is full of shops, artists, and eateries. The Venice Canals Historic District is another stunning area with many delightful walkways and bridges, making it an architectural lover's dream. The combination of art, wealth, and public spaces is what makes Venice an iconic Californian beach town. This West LA community has a lively social scene and is full of culture. At the same time, it's laid-back and family-friendly.
Ready to explore West Los Angeles real estate?
Contact Laci Buller Group
if you're looking to build your next property in one of West LA's most luxurious neighborhoods. With over 50 years of combined experience, Laci and her team of specialized real estate professionals are ready to help. Laci has an extensive LA network of contractors, architects, and developers—which is why she's been dubbed "The Queen of New Construction." Whether you want to build, or just want premier access to the best new homes in West LA,
reach out to Laci Buller Group today
.

*Header credit: Laci Buller Group