Mar Vista is a neighborhood on the Westside of Los Angeles, California. It became an official city neighborhood in 2006 and has since become a fast-growing community, with a population of about 38,600 and counting. It is well known for being a perfect place for residents to live as it is nestled right between Venice and Marina Del Rey.
Mar Vista is a thriving, ever-evolving community. There are a plethora of eateries, shops, residential developments, and boutiques that have opened up all around the neighborhood. Here, you'll find everything you need at your fingertips.
Community is a big thing here — the residents of Mar Vista are its heart and soul, making it a gem of a neighborhood. With small businesses on (almost) every corner, it is a community within a big city. It is also ranked #9 on Niche's list of the best neighborhoods to live and raise a family in Los Angeles. With the tranquil feel of living in such a quiet neighborhood, and the closeness it has to neighboring communities and other necessary amenities, Mar Vista should be a contender for anybody looking to relocate.
If you are interested in moving to Los Angeles, here are a couple of reasons why Mar Vista should be your number one choice to relocate.
Eclectic Ambiance with Something for Everyone
If you are ready to settle down and start a family, Mar Vista could be the place for you. With a large portion of the community being families with children or young people ready to settle down and have kids, it makes for a good and welcoming place to put down roots.
Young entrepreneurs will also be drawn to this area for its up-and-coming atmosphere. People working in the technology industry flock here for its robust employment opportunities, and pockets of Mar Vista's vibrant neighborhoods are hip, trendy, and energetic. Here, you'll find the delicate balance between peaceful residential streets and lively shopping, dining, and entertainment venues well within reach.
Top-Notch Real Estate
Mar Vista is known as an urban/suburban mix, meaning that it is densely populated but located in the suburbs — which is great for the real estate market. The pricing for houses is widely attributed to the highly desirable location of the neighborhood, which is near the beach and the city and its variety of amenities, as well as historical architecture and the accessibility of going to and from Mar Vista.
Highly-Rated Schools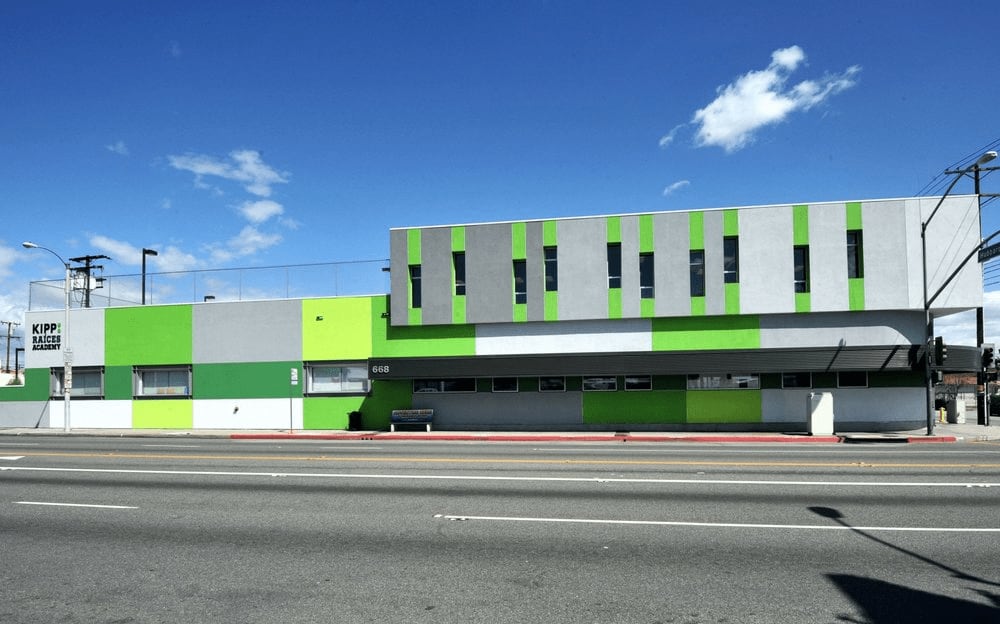 Tying into the previous point of starting a family, the schools in Mar Vista tend to be above average. The highly-coveted Wildwood School is a private school that supplies students with the tools they need for success and fosters a lifelong love of learning. Other outstanding educational facilities include Goethe International Charter, Windward, Venice High School, and Animo Venice Charter High School, among others.
Accessibility
Mar Vista is nestled between neighboring communities. It is close to the beach — great quality for surfers or those who just enjoy lounging in the sun on the sand — and its walkability is high. Mar Vista is perfect for residential home life and an easy drive away should you work in a neighboring city or go to school in another part of LA.
Diversity
Community is a staple of Mar Vista and how it is operated. The inhabitants of Mar Vista are rich and diverse, as they are not part of one singular age or ethnic group. Even the collected data of the inhabitants show that the level of schooling varies, so you're sure to meet all kinds of interesting and welcoming people with a plethora of backgrounds.
Entertainment
While Mar Vista is on the low-key and relaxing side of Los Angeles, Mar Vista still has its fun events and parties. In addition to its plethora of coffee shops, there's the famed farmer's market, which is considered one of the best in LA. This market opens from 9 a.m. to 2 p.m. every Sunday and has become a serious staple of this community. Mar Vista also offers the Art Walk, which is a collaboration between an environmental nonprofit group and local artists. If you have a keen eye for art, then this event is perfect for you.
Don't let its relaxing, tranquil feel fool you. Mar Vista is also filled with young residents, so great nightlife is a must-have. Places like Accomplice Bar and ArtBarLA have uptempo atmospheres and are popular amongst residents nevertheless.
Want to make the move to Mar Vista?
It's evident that Mar Vista is a special little community. The place where you decide to settle down — where you decide to nest, grow, and thrive — is one of the most important decisions that anyone can make. It is not a choice to be made lightly, and it is something that should be researched ahead of time.
Ready to start searching for your dream home in the area? If you are interested in Mar Vista homes for sale or Mar Vista real estate, contact Laci Buller Group for more information.